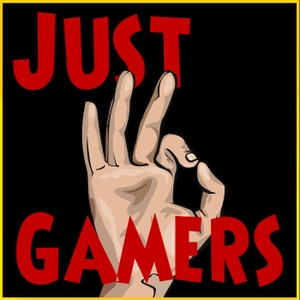 This week, Gosh… Not a ton. Um. Uh. Steam sale recap? Ugh GOTM? *gunshot noise* I've been playing Wizard of Legend. Its k. -Gweedo Also UFC 3. Then Voicemoyles! [Editor's Note - We actually talk about a lot of stuff, like the new World of Warcraft expansion, thoughts on The Long Dark, Laser League, Realm Royale, Gorogoa, and what it means to be a True Skater. Thanks to our listener of the week Africa By Toto!
Just OK Gamers Official Merch Store! shop.justokgamers.com
Join us on Discord! discord.gg/justokgamers
Exclusive Patreon Podcasts! patreon.com/justokgamers
Check us out on Twitch! twitch.tv/justokgamers
Check out our Subreddit: reddit.com/r/justokgamers.
Leave us a Voicemoyle! 1-615-763-JOKG(5654)
Become the Listener of the Week, Leave us a review on iTunes!