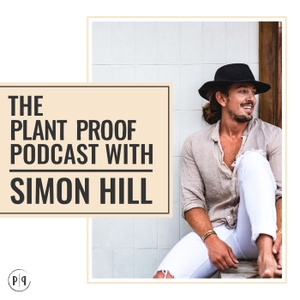 In Episode 117 I sit down with Dean & Ayesha Sherzai, MD leading Neurologist's who specialise in cognitive impairment and Alzheimer's. Recently Dean and Ayesha performed a thorough review of the literature to find out how important omega 3s are for brain function and whether or not we should supplement them. Naturally they ended up splitting this review into two parts, one covering pregnancy, infancy, childhood and adolescence and the other covering adulthood. In this episode we break down their findings with the goal of helping you understand what omega 3s are, where we get them from and whether we should consider supplementation. It was a pleasure to have them back on the show. I love everything that they are about and I'm sure you're going to find this a very informative episode.
Specifically we cover:
•What Omega 3's are
•Difference between short chain and long chain omega 3's
•Omega 3's and pregnancy, infancy, childhood and adolescence
•Omega 3's and adulthood
•Omega 3's and cognitive impairment
•Considering supplementation
•and much more
The Sherzai's new book The 30 Day Alzheimer's Solution:
Harper Collins
Booktopia (Australian's)
My Book:
My book is coming out early 2021 published with Penguin - I cannot wait to share with you. In the lead up the launch I am going to share information about the title, cover, ways to win a copy, live event dates, free e-books etc. Register your email here so I can keep you up to date.
Want to support the show?
If you are enjoying the Plant Proof podcast a great way to support the show is by leaving a review on the Apple podcast app. It only takes a few minutes and helps more people find the episodes.
Simon Hill, Nutritionist, Sports Physiotherapist
Creator of Plantproof.com and host of the Plant Proof Podcast
Author of The Proof is in the Plants
Connect with me on Instagram and Twitter
Download my two week meal plan