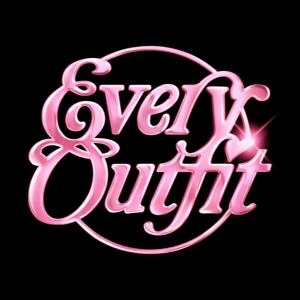 On Che Diaz, Jackass Forever, Linda Evangelista (Feat. King Princess)
02.18.2022 - By Every Outfit
On this week's episode, the ladies discuss their successful Patreon launch, Chelsea's  harrowing journey into the world of male fragrance influencers, SJP's revelation that she hasn't seen most of AJLT, Cynthia Nixon's response to Miranda backlash, King Princess discusses Che Diaz and touring with Kacey Musgraves, Super Bowl Crypto commercials, the excellent half-time show, seeing Jackass Forever on Valentine's Day,  Linda Evangelista's People Magazine cover, Rihanna's excellent pregnancy looks, Julia Fox opening the LaQuan Smith show, Kayne vs. Pete, and SO MUCH MORE!
Want to hear our final thoughts on And Just Like That? Become a Patron! Go to Patreon.com/EveryOutfit
Visual references for this episode can be found here:
https://www.everyoutfitinc.com/episode-56
This week's episode is brought to you by Blueland. Right now, you can get 20% off your first order when you go to Blueland.com/Outfit! As well as, Greenchef. Go to GreenChef.com/outfit130 and use code outfit130 to get $130 off, plus free shipping!
WE HAVE A HOTLINE! Disagree with us? Make your case and we may play it on the show. Questions, secrets, or gossip from the And Just Like That set also welcome. Call 323-486-6773