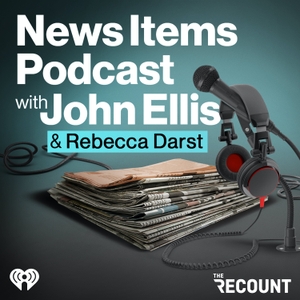 Here are the news items:
For the first time, scientists have captured detailed images of key receptors in the hippocampus, that deep part of the brain where memory and learning happen.
The manipulation of mRNA has proven critical to the fight against COVID-19 — and it just might help treat heart defects, HIV, and cancer, too.
President Biden's executive order to beef up the government's digital defenses is great, but how about going on offense?
Digital advertising growth has boosted the profits of giants like Facebook and Google. Now it's reaching media and news sites, too.
A new poll shows former Brazil president Lula da Silva would crush the incumbent Jair Bolsonaro in an electoral matchup.
PLUS: John and Rebecca discuss Facebook's latest plans for its cryptocurrency and what it could mean for small businesses.
Learn more about your ad-choices at https://www.iheartpodcastnetwork.com