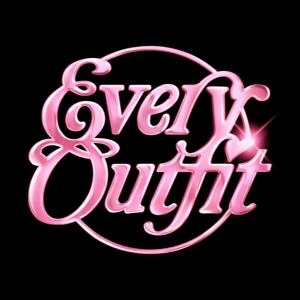 On Kravis and Chloë Sevigny's Weddings, Balenciaga Gimps, Emily Weiss' Departure
05.27.2022 - By Every Outfit
On this week's episode, the ladies discuss Kravis's Dolce and Gabbana branded wedding activation, Kim's brief Sicilian widow aesthetic, important no shows, the iconic wedding of Downtown Queen Chloë Sevigny, all three of her equally iconic wedding dresses, feeling too old for A24's new Euphoria make-up line Half Magic, Emily Weiss' departure from Glossier, where the brand goes next, the much needed rebrand of Haus Labs, the Johnny Depp/Amber Heard trial hurtles to it's conclusion, Balenciaga's gimp suits, the overall FinDom aesthetic, Isabelle Huppert's incredible Balenciaga Cannes looks, Vuitton's 80's post-apocalyptic athleisure, Gucci's Kenneth Anger influence, Kim reps Beyond Meat, Travis Barker's matcha obsession, the last two Kardashian episodes, a brief appearance by Tat, AND SO MUCH MORE!
Show Notes
Kravis' Wedding Chloe Sevigny's Wedding Half Magic Beauty Haus Labs' rebrand  Emily Weiss Steps down  Milani Cosmetics comes for Amber Heard on TikTok Louis Vuitton's Resort Collection Gucci's Resort Collection Balenciaga's Resort Collection Isabelle Huppert's first and second Cannes looks Dior Men's Resort Collection Kim Kardashian's Beyond Meat Commercial Travis Barker's ArchDigest Home Tour Kris Jenner's Rick Caruso endorsement  Watch The Kardashians
This week's episode is brought to you by Modern Fertility.  Modern Fertility is offering our listeners $20 off the test when you go to Modern Fertility.com/outfit.   
Want to hear our final thoughts on And Just Like That? Or Euphoria? The First Wives Club?  Or Deep Water? Become a Patron! Go to Patreon.com/EveryOutfit WE HAVE A HOTLINE! Disagree with us? Make your case and we may play it on the show. Questions, secrets, or gossip from the And Just Like That set are also welcome. Call 323-486-6773