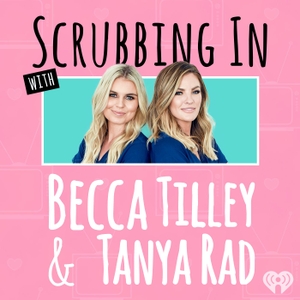 It may not be October 3rd, but we have Jonathan Bennett, aka Aron Samuels from Mean Girls in the O.R.! We hear about what it was like being in the most iconic video of the year for "thank you, next". He's got a new Mean Girls themed cookbook that is a MUST for the holidays. And he tells us all about how he met his boyfriend while doing an interview, so there's hope there's still hope for Tanya!
Then, Tanya's pastor Chad Veach stops by, and has an incredibly inspirational message about turning your pain into your platform. And, not losing sight of the main goal, he tells us about how he might have Tanya's true soul mate.
Plus, we hear all about a new guy in Tanya's life, but the problem is that he's 3,000 miles away.
Brought to you by:
Amazon Fire TV - Head to amazon.com/scrubbingin to order a Fire TV of your very own
Bioclarity - get your first month 50% off plus free shipping and a 100% risk-free money back when you enter promo code BECCA
Scentbird - get 50% off your first month today by visiting scentbird.com/scrubbingin and use code SCRUBBINGIN
Hello Fresh - For $20 off your first 3 boxes, visit HelloFresh.com/beccat60 and enter BECCAT60
Talkspace - use the code BECCA to get $45 off your first month  Learn more about your ad-choices at https://news.iheart.com/podcast-advertisers