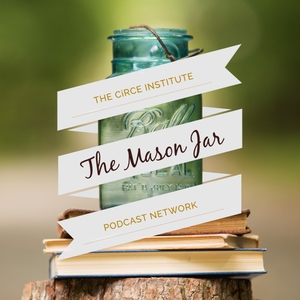 On Remaining Cheerful during Difficult Times
11.06.2018 - By The Mason Jar
In this episode of The Mason Jar, Cindy and David a listener question about maintain cheerfulness and positivity during difficult times. Conversation touches on the necessity for honesty, the importance of seeing our children as human beings, keeping things balanced, the danger of being too goals-oriented, and more.
*** Don't forget to join the Mere Motherhood Facebook group and to subscribe to the Mason Jar feed wherever you get your podcasts! If you like this show - and would like to gain access to some great bonus content - please consider supporting it on Patreon.
*** This episode is brought to you by our friends at The Homegrown Preschooler See acast.com/privacy for privacy and opt-out information.