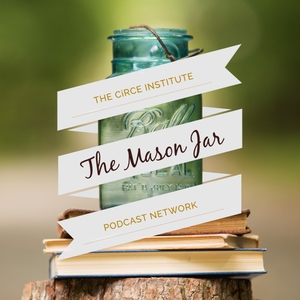 In this episode of The Mason Jar, Cindy and David chat about the frustrations and anxieties that can arise when self-assessment factors into our teaching. They chat about the universality of this struggle, the ways that plannings can actually cause problems in creating a positive educational atmosphere, the relationship between fear and franticness, and more.
***
Don't forget to join the Mere Motherhood Facebook group and to subscribe to the Mason Jar feed wherever you get your podcasts!
If you like this show - and would like to gain access to some great bonus content - please consider supporting it on Patreon.
**** This episode is brought to you by our friends at IEW, where they offer a 100% lifetime guarantee. See acast.com/privacy for privacy and opt-out information.