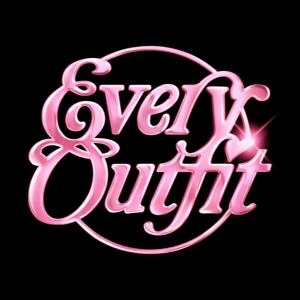 On Sex and the City | The Agony and the 'Ex'-tacy
03.25.2022 - By Every Outfit
On this week's episode, the girls discuss the first episode of Season Four. Topics include: getting ready montages, Anglophile Carrie, who the fuck is Danny (?!), Miranda's single gal comedy routine, Trey's boner problem, soulmates: reality or torture device, Friar Fuck a.k.a the original Hot Priest, masturbation fodder, Carrie's disastrous birthday, a digression about the work of Wes Anderson, Chelsea's house-hunting adventures, the renewal of And Just Like That, and SO MUCH MORE!
This week's episode is brought to you by Jenni Kayne.  Our listeners will receive 15% off their first order when they use code OUTFIT at checkout.
As well as, Modern Fertility.  Modern Fertility is offering our listeners $20 off the test when you go to Modern Fertility.com/outfit.   
Want to hear our final thoughts on And Just Like That? Or Euphoria? Or The First Wives Club? Become a Patron! Go to Patreon.com/EveryOutfit WE HAVE A HOTLINE! Disagree with us? Make your case and we may play it on the show. Questions, secrets, or gossip from the And Just Like That set are also welcome. Call 323-486-6773