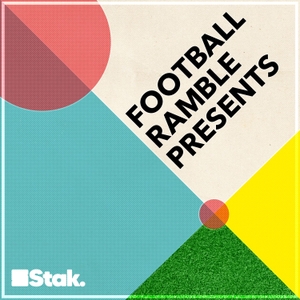 On The Continent: As the dust settles on the Champions League final, what next for European football?
06.03.2021 - By Football Ramble Presents
Dotun is joined by Lars Sivertsen and Nicky Bandini as the Champions League final brought the weirdest domestic season ever to a close. We take a look back at that entertaining affair, with Chelsea using their 'break glass for pragmatic coach' approach to great effect once again.
We then wonder what's next for European football; the pandemic has forced many clubs to turn the old guard and accept there may be some excess baggage amongst their squad, with Max Allegri and Carlo Ancelotti two particular points of focus. There are so many questions to look into; how will the Euros affect next season's domestic leagues? Who will challenge the traditional elite for various honours? And why have so many Italian clubs already changed their bloody managers?!
Got a question for us? Email [email protected]!
***Please take the time to rate and review us on Apple Podcasts or wherever you get your pods. It means a great deal to the show and will make it easier for other potential listeners to find us. Thanks!***
 See acast.com/privacy for privacy and opt-out information.