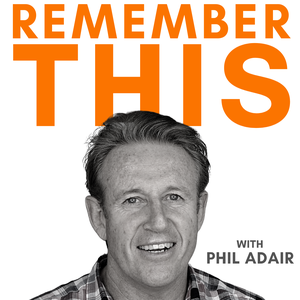 Online Marketing Strategies
By Phil Adair
What's Online Marketing Strategies about?
Thanks for listening. Happy to have you here at the Online Strategy Podcast Show.
Chat with me now to see how Hot Clicks PPC Online Marketing can really help you grow and promote your business online.
If you feel you would like to get a professional to give you an obligation free quotation for your site, then contact me now:
Phil Adair (Mob: 0410 445 717)
Hot Clicks Pay-Per-Click Online Marketing
Suite 12, 5th Floor, Dymocks Building
428 George Street, Sydney, NSW 2000
Ph: 1300 553 932
E: [email protected]
W: www.hotclicks.com.au
I'm a huge fan of connecting on social media. If you're on these social networks, let's follow each other:
Twitter: https://twitter.com/HotClicksPPC
Google+: https://plus.google.com/+AdwordsresultsAu/posts
Facebook: https://www.facebook.com/AdWordsPayPerClick
Linkedin: https://www.linkedin.com/in/hotclicks
YouTube: https://www.youtube.com/user/AdwordsResults
I won't crowd your inbox—and you can unsubscribe at any time. Have a good one!
Phil Adair