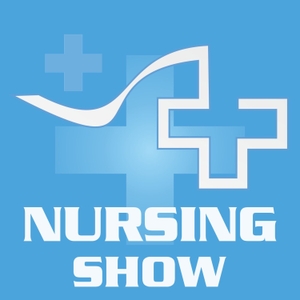 If you got the chance to hang out with two of nursing's top social media leaders at a conference what would you do? You'd have a great time chatting about everything nursing and healthcare leadership, that's what. Check out this episode with nurses Katie Kleber and Sean Dent. If that's what you're looking for, you found it. It's the Nursing Show.
The Nursing Show is a proud member of the ProMed Podcast Network.
Brought to you by Physio-Control Inc. and their tools to help nurses and other healthcare professionals continue to innovate their patient care.
—-
—-
Welcome to the Show
Good day and welcome to this week's episode of the Nursing Show podcast for nurses, by nurses. I'm your host Jamie Davis and I'd like to take this opportunity to thank you for checking out the show this week. In this week's episode, I recently attended the NTI Critical Care Nurses Conference in Houston and got the unique opportunity to chat with two of nursing's top leaders on social media.
I had a great time hanging out with FreshRN.com's Katie Kleber, a critical care nurse and author, and acute care nurse practitioner Sean Dent from SeanDent.com. Here's that segment we recorded at the American Association of Critical-Care Care Nurses (AACN.org) NTI 2017 conference in Houston.
If you want to get back in touch with me, please drop me an email. You can send those emails in to [email protected] I love to hear from you and I make sure I respond back to every email that comes in. Send me links to news items you'd like me to cover, interview suggestions with you or somebody you know.
Also, a special thank you to Physio-Control for a special partnership supporting this episode of the podcast. That's it. I will have more contact information coming up later on in this episode. Let's get into this week's news items coming right up!
—–
If you have any questions, links, and more reference information is available in the show notes for this episode over nursingshow.com.
You can find more video segments like this one at http://NursingShow.TV
—-
GoDaddy.com with special promo coupons for the Nursing Show audience
* Visit NursingShow.com/deals for all GoDaddy coupons and details.
——
Don't miss an episode! You can receive the Nursing Show Newsletter in your email inbox.
Other Podcasts from Jamie Davis:
* The MedicCast (for EMTs, Paramedics, EMS field work)
* Insights in Nursing
* Nursing Notes Live (for Johnson and Johnson Campaign for Nursing's Future)
* <a title="Innovations in Patient Care Podcast" href="http://MedicCast.