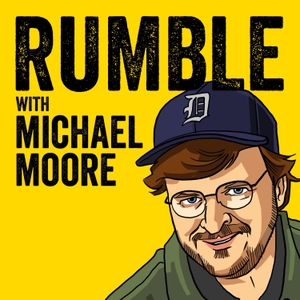 The year 2020 has featured a series of monumental events: a once-in-a-century pandemic, historic protests in the aftermath of more police killings of Black Americans and a Donald Trump presidency and re-election campaign. In this time of massive unrest, despair, and darkness, might we be on the verge of something profound, positive and hopeful? Marc Lamont Hill is a scholar, author and activist, and he joins Michael to discuss the necessity and possibility for radical change in America, Marc's bout with COVID-19, and his unceremonious firing from CNN for daring to speak out for Palestinian human rights.
Read Marc Lamont Hill's books:
"We Still Here: Pandemic, Policing, Protest, and Possibility"
https://bookshop.org/a/1381/9781642594539
You can pre-order his upcoming book, "Except for Palestine: The Limits of Progressive Politics"
https://bookshop.org/a/1381/9781620975923
Listen to Marc's podcast "Coffee and Books"
https://podcasts.apple.com/us/podcast/coffee-and-books/id1522592619
Visit Marc's Bookstore in Philadelphia "Uncle Bobbie's"
https://www.unclebobbies.com/
GEORGIA!
December 7th Is The Last Day To Register For The January 6th Run-off Election! Check Your Status Here:
https://registertovote.sos.ga.gov/
---
Send in a voice message: https://anchor.fm/rumble-with-michael-moore/message