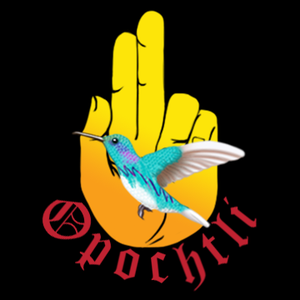 Opochtli Podcast #183 - Helping Adam Fierce find legal Medical Cannabis at Deep Roots Harvest
05.29.2020 - By Opochtli
Helping the primo get LEGALLY medicated!! Social Distancing Rules & Procedures
In-Store Social Distancing Rules
The health and welfare of our patients, customers, and team members are paramount to us. If you display any symptoms of COVID-19 you will be asked to leave the premises immediately.(Please visit the CDC website for a list of symptoms. https://www.cdc.gov/coronavirus/2019-ncov/symptoms-testing/symptoms.html)
Remain in your vehicle until summoned into the store by receiving the second text after check-in.
When entering the store please remain in designated areas and practice social distancing guidelines.
At this time, we're not conducting in-store consultations. Please have a list of the items you wish to purchase ready when you enter the Dispensary. Our up to date menu is available online at https://deeprootsharvest.com/mesquite/ orhttps://deeprootsharvest.com/west-wendover/.
Please have ID out and ready when you enter the Dispensary.
Masks are mandatory inside the Dispensary if you do not have one, we will provide one for $1.00. Supplies are very limited and If we are unable to provide you a mask and you do not have one, we will not be able to provide you with our service. Please bring your own face masks to ensure entry.
Upon completion of the transaction please exit the dispensary swiftly, please follow all parking lot rules and guidelines.
As always thanks for your continued patronage!
In-Store Social Distancing Instructions
Step 1 – Upon arrival, please check in with security to get on the waitlist. You will receive a text message to verify we have you in our system.
Step 2 – Wait in your vehicle until you receive a second SMS text message letting you know that we are ready for you to enter the dispensary.
Step 3 – Enter the dispensary with your order ready. Due to the current circumstance we are not conducting in-store consultations at this time. Please visit deeprootsharvest.com for our live menu. Masks are required to enter the dispensary. If you do not have a mask, you can purchase one from us for $1.00. If we are unable to supply you a mask and you do not have one, we must refuse service at this time.
Step 4 – Make your order and enjoy yourself.
FAQs
Q: Who can make a purchase
A: Anyone who is 21 years of age or older who has a valid ID can order.
Q: Who is considered a Medical Card Holder?
A: Nevada residents are required to have Nevada Medical card with Nevada ID. An out of state visitor use out of state medial and ID card. Medical discounts will only apply to Medical Card Holders already in our system. Due to closures we cannot confirm any new Medical Card Holders.
Q: What type of products do you have?
A: We carry a wide range of cannabis products, including flower strains, pre-rolls, vapes, edibles, low-THC high-CBD products, and much more. To see what we carry browse the online menu below.
Q: What are your hours?
A: We are resuming normal business hours, however due to the current circumstances we can not guarantee service unless you arrive at least an hour before closing.