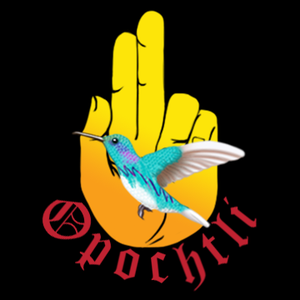 Opochtli #79 - RAW Discord Shenanigans Part IV
05.22.2019 - By Opochtli
Subscribe to Opochtli! http://bit.ly/2LthOod
 
~*~*~*~
√ SUPPORT & BE INVOLVED: https://streamlabs.com/opochtlipodcast
♤ VISIT OUR WEBSITE! https://OpochtliPodcast.com
♡ SUBSCRIBE: http://bit.ly/2LthOod
♧ LISTEN ON PODBEAN: https://opochtli.podbean.com/
♢ LISTEN ON iTUNES: https://podcasts.apple.com/us/podcast/id1434380686
♤ LISTEN ON SPOTIFY: https://open.spotify.com/show/4jYjvVkPO8Cmg70W5grB1n
♡ REDDIT: https://www.reddit.com/r/Opochtli/
♧ TWEET: https://twitter.com/OpochtliPodcast
♢ FB: https://www.facebook.com/OpochtliEntertainment/
♤ INSTAGRAM :https://www.instagram.com/opochtlientertainment/
♡ TUMBLR: https://www.tumblr.com/blog/opochtlientertainment
♧ PINTEREST: https://www.pinterest.com/opochtlie/
♢ AMINO: https://aminoapps.com/c/Opochtli/home/
♤ [MwO] FORUM: https://MexicaWordOrder.com
♡ BLOG: Visit our Official Website or Tumblr! http://bit.ly/2Jmn8Hk | http://bit.ly/2LGxaGf
♧ OPOCHTLI PRONOUNCIATION: https://www.howtopronounce.com/opochtli/
♤ DISCORD: https://discord.gg/CTWVsnp
 
~*~*~*~
This podcast is has various comedic, interesting, & entertaining topics but my goal is to focus on the history of the Indigenous people of the American continent that was lost or stolen from history or hardly ever talked about. Opochtli is also known as the 'Left Handed One' or 'He who divides the Waters' in Nahuatl which is the Aztec's native language.