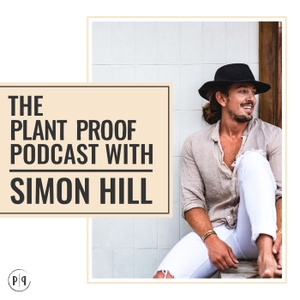 In Episode #141 we hear from three Gastroenterologists as part of a two part series on optimising gut health - Dr Sarina Pasricha, Dr Alan Desmond and Dr Will Bulsiewicz.
As these were by far some of the most popular episodes to date my team and I went back through and pulled out the most important parts and brought them together into this 2 part series.
In Part 1 (this episode) we cover:
•What the microbiome is
•What dysbiosis is
•The 3 parts of dysbiosis including what's often described as 'leaky gut'
•The importance of fibre
•What short chain fatty acids are
•Animal foods and gut health
•The ketogenic diet and gut health
•Kombucha
•Bone Broth
•Dairy
•Gluten and IBS
•Juice cleanses
•Spicy food
•Alcohol
•and much more
Part 2 of this series, which is out in a weeks time, is more focussed on specific gut health conditions such as Irritable Bowel Syndrome (IBS) and Inflammatory Bowel Disease (IBD).
Happy listening. I hope you find it equal parts informative and instructive.
Want to support the show?
If you are enjoying the Plant Proof podcast a great way to support the show is by leaving a review on the Apple podcast app. It only takes a few minutes and helps more people find the episodes.
Simon Hill, Nutritionist, Sports Physiotherapist
Creator of Plantproof.com and host of the Plant Proof Podcast
Author of The Proof is in the Plants
Connect with me on Instagram and Twitter
Download my two week meal plan