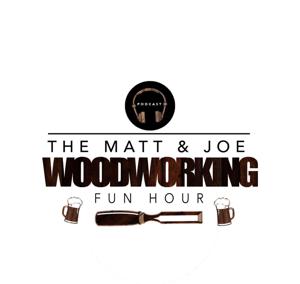 Matt and Joe discuss the order of operations (sort of) and best practices for moving along with our tea boxes.
- Listener questions we missed (sorry)
- A fine review of Matt's book
- Stat of the podcast
- 3 things to know your a bad business person
- A joke about flies
Send us your questions about making boxes and/or joinery for the next podcast. Or, whatever else you like.
Also, let us know if you all want to hear a different style of podcast in one of the upcoming episodes like a podcast while we make. We may also be broadcasting some box making from the shop soon. Stay tuned.
Lastly, if you have ideas for Patreon gifts hit us up via email - woodworkingfunhour [at] gmail.com