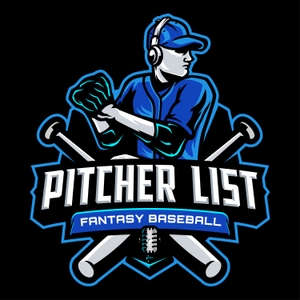 Adam Howe (@EightyGrade) and 2020 TGFBI Champion Kevin Hasting (@HastingKevin) are joined by Micah Henry (@FantasyCentral1), contributor to New Life Fantasy (@FantasyBallUni1), Roto Ranks (@roto_ranks), and Fantrax (@Fantrax) as well as cohosting the Fantasy Insiders Podcast (@1FantasyInsider) to break down the sixth FAAB period of the 2021 season, as well and to explain how he finished 2nd overall in the 2020 TGFBI even with it being his first ever FAAB style league.
Welcome Micah (1:55)
Dalton Varsho worth you time? (3:34)
Hold Rowdy Tellez? (5:52)
Blue Jays' rotation, or lack there of (7:06)
Minor League assignments (10:46)
Kris Bubic back in Kansas City (14:20)
Watching Wilson Contreras and Jesse Winker (15:50)
Joey Bart travelling with the Giants (17:23)
Cleveland's new rotation piece (19:10)
2020 TGFBI breakdown (22:05)
Adjusting back to a full season (27:34)
FAAB Suggestions....
Power: Daniel Vogelbach, Tyler O'Neil, Andrew Vaughn (32:26)
Speed: Nico Hoerner, Michael A. Taylor, Elvis Andrus, Jon Berti, Tim Locastro (44:44)
Opportunity:  Brad Miller, Monte Harrison (52:36)
Wins and K's: Shane McClanahan, J.A. Happ, Carlos Martinez, Robbie Ray, Alex Wood (56:04)
Future 2-start options: JT Brubaker, Logan Webb, Madison Bumgarner (1:04:27)
Ratios: Garrett Whitlock, Chris Flexen, Kyle Finnegan, Kyle Zimmer (1:12:39)
Saves: Blake Treinen, Chris Martin, Josh Staumont, Stefan Crichton (1:16:13)
Wild Card: Josh Rojas (1:21:13)
Mailbag: How to use extra bench spots when your IL is full (1:22:57)
Kevin's parting words (1:26:10)
Subscribe: Apple Podcasts | Spotify | Stitcher | TuneIn | Google Podcasts | Pocket Casts | RSS
Connect: Twitter | [email protected]| Join PL+
Please rate and review the pod on your favorite platform and check out the rest of the Pitcher List Podcast Network (@PitcherListPods)
Get PL+ and join our Discord: https://pitcherlist.com/plus