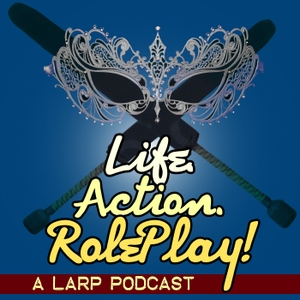 We asked our listeners to our podcast to submit their favorite LARP story to us, in celebration of reaching 10,000 downloads here on Life. Action. RolePlay! So the hosts, Cynthia, Kai and I pick our favorites, read them and react.
These stories range from the romantic to the downright scary, some stories of personal pride and the outright funny, we are very thankful to receive these and we thought this would be a perfect way to add our audience's stories along with ours!
We even have a radio drama submission retelling a LARP event.
So these are the best LARP stories from among our submissions and we hope to get into more of these in future podcasts!