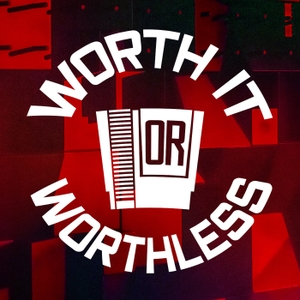 On this episode of the show, the boys find themselves stranded on YET ANOTHER desert island. This time they brought Sega Genesis games...
Follow us @wiowpodcast on Twitter and Instagram for interesting retro game content as well as updates on the show!
SHOW NOTES:
Our Picks (Alphabetical Order):
Captain America and the Avengers
Castlevania: Bloodlines
Contra: Hard Corps
Gunstar Heroes
Mega Man: The Wily Wars
NBA Jam: Tournament Edition
NHL '94
Sonic & Knuckles
Streets of Rage 2
Teenage Mutant Ninja Turtles: The Hyperstone Heist
Honorable Mentions:
Bonanaza Bros.
Fatal Labyrinth
Flicky
Research:
Mega Man: The Wily Wars on Wikipedia
Fatal Labyrinth on Wikipedia
Outro Music:
Track: Chemical Plant Zone - Sonic the Hedgehog 2 Remix (Spotify)
Artist: Hyper Potions & Smooth McGroove
Album: Smooth McGroove Remixed
Label: GameChops
GameChops music is provided with a Creative Commons License: https://creativecommons.org/licenses/by-sa/4.0/