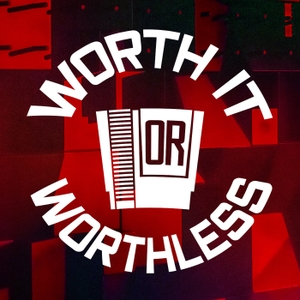 On this episode of the show, the boys discuss their top 10 retro games for parties and holidays. The list ranges from the Super Nintendo and Genesis/Mega Drive all the way up to the Wii and beyond. They also discuss their top 5 modern party games!
• Follow us @wiowpodcast on Twitter and Instagram for more retro game content as well as updates on the show!
• Join us on Discord: https://discord.com/invite/kQ9nV6f
• Everything else that we're doing: https://linktr.ee/wiowpodcast
_______________________________________
EXTRA LIFE [RAISING MONEY UNTIL THE END OF THE YEAR!]:
https://www.extra-life.org/
Dan & Jordan's Donation Page
Join the Worth it or Worthless Team if you want to participate!
Our stream: https://www.twitch.tv/wiowpodcast
_______________________________________
SHOW NOTES:
Our Retro Game List:
Bomberman - [Jordan]
Halo - [Dan]
Mario Kart - [Dan & Jordan]
Mario Party - [Dan & Jordan]
NBA Jam - [Dan]
NFL Blitz - [Dan]
Perfect Dark - [Dan]
Super Smash Bros. - [Dan & Jordan]
Tetris (Multiplayer) - [Jordan]
Worms Armageddon - [Jordan]
_______________________________________
Our Modern Game List:
Castle Crashers - [Dan & Jordan]
Killer Queen Black - [Jordan]
Overcooked - [Dan]
Towerfall Ascension - [Jordan]
You Don't Know Jack & Jackbox Party Packs - [Dan & Jordan]
_______________________________________
Videos:
Evolution of Bomberman Games 1983-2018 by Andrew Louis on YouTube
Mario Party 3 (N64) - Story Mode Longplay by Mariofan 98 Longplays on YouTube
Magical Tetris Challenge For the Nintendo 64 Two Player VS by Airdondon on YouTube
Nintendo 64 Longplay [034] Worms Armageddon by World of Longplays on YouTube
Killer Queen Black (Switch) Review by Nintendo World Report TV
_______________________________________
Music:
Track: Song of Healing [YouTube]
Artist: Mikel [Spotify]
Album: Zelda & Chill 2 [Spotify]
Label: GameChops: http://gamechops.com/
_______________________________________
Segment Break Music:
Track: Outset Island [YouTube]
Artist: Mikel [Spotify]
Album: Zelda & Chill 2 [Spotify]
Label: GameChops: http://gamechops.com/
Track: Zelda's Lullaby [YouTube]
Artist: Mikel [Spotify]
Album: Zelda & Chill 2 [Spotify]
Label: GameChops: http://gamechops.com/
_______________________________________
- GameChops music is provided with a Creative Commons License: https://creativecommons.org/licenses/by-sa/4.0/