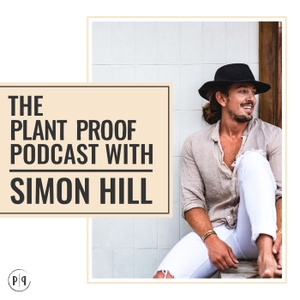 In Episode 99 I sit down for a second time with ultra athlete Rich Roll to talk about the humble beginnings of his show, which is now one of the world's leading podcasts in the education and wellness space, and what it feels like to have now released over 500 episodes into the wild.
We cover a bunch of other topics too, including overcoming adversity and seeking out new challenges, that I think you will also find interesting. Of course anyone who know's Rich will be familiar with how beautifully he's able to articulate his experiences, thoughts and learnings for us all to benefit from. A craft of his that no doubt comes with decades of introspection and self work, and years behind the microphone conversing with a diverse range of interesting guests.
Please also note, as mentioned in the introduction this was recorded before LA went into social isolation in response to the COVID-19 pandemic. So if you see videos of us online from this episode, they were shot well and truly before there was any advice to practice social distancing.
Hope you enjoy friends. Be sure to connect with Rich on Instagram or Twitter, thank him for taking the time to have this conversation and if you haven't already, grab a copy of his book 'Finding Ultra' here.
Want to support the show?
If you are enjoying the Plant Proof podcast a great way to support the show is by leaving a review on the Apple podcast app. It only takes a few minutes and helps more people find the episodes.
Simon Hill, Nutritionist, Sports Physiotherapist
Creator of Plantproof.com and host of the Plant Proof Podcast
Author of The Proof is in the Plants
Connect with me on Instagram and Twitter
Download my two week meal plan