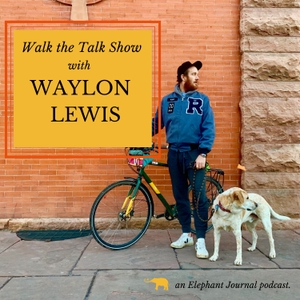 This is a continuing part of Elephant's (free) Community Retreat:
Join us: elephantjournal.com/retreat (I see this growing to 10s of 1000s of us). ~ Waylon Lewis  
Some of the Elephant Journal articles for you referenced in the podcast this week: 
1. This is why we Bow
2. How to Meditate: The Dathun Letter via Chögyam Trungpa Rinpoche,
3. Don't Give Up on your Yoga Practice in Lockdown.
4. Read why you're Basically Good.
5. Pema Chodron vs. Self-Help.
6. The Cocoon.