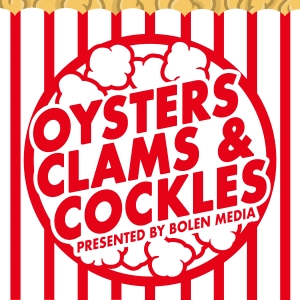 Oysters, Clams & Cockles
By Bolen Media
What's Oysters, Clams & Cockles about?
A podcast discussing the best of television (with a focus on Game of Thrones when in season) for people who party like Tyrion and slay like Daenerys. Tune in every Monday for a new episode. We'll discuss the latest shows, make predictions, and talk theories.
Email questions and discussion topics to clamsandcockles@gmail.com.
Hosted by Ross Bolen (PostGradProblems.com), Veronica Ruckh (TotalSororityMove.com), and Barrett Dudley (RowdyGentleman.com).
Follow us on Twitter @ClamsAndCockles.
Produced by Micah Wiener for Grandex Media