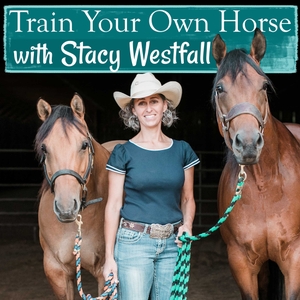 The way we think about things created a feeling that shows up in our body and our horses are aware of it. One place to start is by separating the facts from the story. Then look at each phrase of your story and identify the emotion you feel.
"One of our own horses is having a hard time recently" (sad/guilty)
"For some reason she wants to spook at everything" (powerless)
Thoughts will occur but you have the power to decide what to do with them.