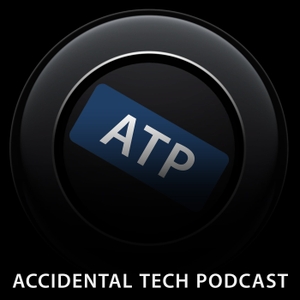 Pre-show: El Camino
Jesse Pinkman's character bio
Follow-up:
Opting out of TiVo pre-roll ads
Oxo Chef's Knife
Siri opt-in & grading
Optimus Player
Casey's Docker adventures
Pi-Hole
Inspiration
Jeff Atwood's article
Homebridge
Marco's networking adventures
Ubiquiti EdgeRouter Lite (previous router)
Security Gateway Pro 4 (new router)
UniFi Cloud Key Gen2 (runs management software)
UniFi 250W PoE Switch
UniFi nanoHD Wi-Fi APs
Folding phones
Connected #265: What Are You, a Dictionary?
Game Boy Advance SP
Apple and China
Ben Thompson's summary
Avoiding Copland 2010
Copland 2010 Revisited
#askatp
Will progress bars ever become more accurate? (via Chris Wright)
What app(s) do we use to write prose? (via Charles Clements)
Visual Studio Code
Working Copy
TextMate
BBEdit
Does a computer really need a UPS? (via Tom Hartnett)
Newer version of Casey's UPS
Marco's UPS
Post-show: John's Google problems
Sponsored by:
Casper: Casper is a sleep brand that makes expertly designed products to help you get your best rest, one night at a time. Get $100 toward select mattresses with code atp2019. Terms and conditions apply.
ExpressVPN: Protect your online activity. Get 3 months free with a 1-year package.
Squarespace: Make your next move. Use code ATP for 10% off your first order.
Become a member!