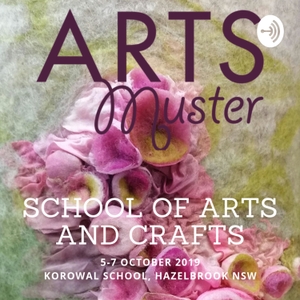 Anyone can make an artist's book! 
Claire Brach teaches simple yet elegant techniques for combining papers, boards, and ephemera into bound art.
She encourages her students to bring maps, papers collected on holidays, lightweight fabrics, magazine images, in fact almost anything to incorporate into their books. Claire is providing threads, boards, a range of papers and other elements for her students to use and share. 
Listen to Claire describing what you can expect in her 3-day workshop at Arts Muster this October, 2019.
---
Send in a voice message: https://anchor.fm/arts-muster-australia/message