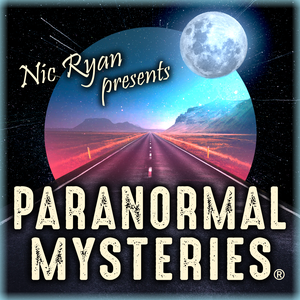 Paranormal Mysteries Podcast
By Paranormal Mysteries | Supernatural & Unexplained Stories
What's Paranormal Mysteries Podcast about?
Welcome to The Mythic Radio Podcast. We discuss a variety of Unexplained topics such as Paranormal Phenomena, Cryptozoology, Extraterrestrial Occurrences, Geographic Anomalies and much more.
We encourage our listeners to share their own experiences, which we then discuss on The Mythic Radio Podcast. We understand that telling your personal story can be unsettling for many reasons, but we promise to offer you an understanding ear and an open mind. After all, we're all here because we're intrigued by the unknown.
You may email us at [email protected] or visit www.MythicRadio.com to tell your story.