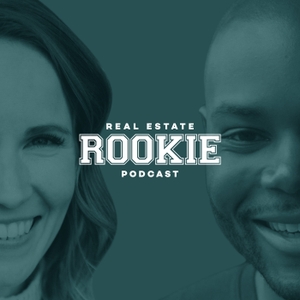 Partnerships: What to Do Before You Jump in With Another Investor
04.28.2021 - By Real Estate Rookie
Believe it or not, Tony and Ashley haven't met each other in real life...until now! They're recording from the BiggerPockets headquarters in Denver, and they brought their partners! Tony's wife Sarah and Ashley's business partner Joe are here to answer the most common questions about partnerships and investing with someone else.
What makes a great partner? Tony, Sarah, Ashley, and Joe all agree that a good partner has to have complementary strengths to you. Do you know how to do financing but are terrible at design? You should find a partner who loves design but doesn't want to touch financing. Although it may not be the easiest task, one of the best ways to find a partner is to look at your weaknesses, your strengths, and look within your circle to find someone who could be the yin to your yang.
Ashley also talks about the "partner presentation". You may have heard this term before on the show. A partner presentation is essentially a binder including a bank statement, credit report, personal finance statement, and past deal history. This helps you show a potential partner that you're coming from a position of strength and that you possess the competence to tag team a deal.
Ashley, Tony and their partners also go over things like goal setting, partnership structures, LLCs, life insurance policies, and more. While many rookies feel they don't have the experience to bring to a partnership, it's important to know that you running the numbers, listening to the podcast, and having interest in real estate already puts your skillset above many others!
In This Episode We CoverWhat Ashley and Tony look for in their partnersWhat a good partner looks like and what you should avoid when partnering upPreparing your "partner presentation" for a prospective partnerSetting goals and staying on the same page as a partnerHow to structure your partnerships so everyone is on the same pageUmbrella policies, life insurance policies, and other partner protectionsAnd So Much More!Links from the ShowReal Estate Rookie Facebook GroupBiggerPockets ForumsBiggerPockets CalculatorAirbnbAsanaBiggerPockets EventsLearn the In's and Out's: How to Structure Partnerships as a New InvestorCheck the full show notes here: https://www.biggerpockets.com/rookie73