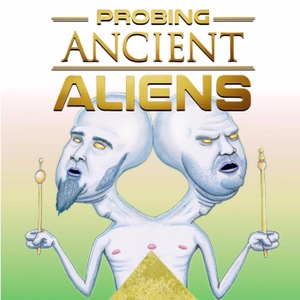 Work decided to bite us in the ass on recording day, so please enjoy our August 2020 episode of Probing Deeper instead! If you like this content, support us for $5 or more at Patreon.com/probingancientaliens and you get TWO extra podcasts like this every month!
(original episode description from Patreon)
"Consciousness Researcher" and spiritual healer (read: Sedona, AZ chick) embraces her inner female Wilcock to make this very surface level movie about extremely deep subjects. What did we glean from this glossed over montage of a face-lifted, overly makeup'd, clearly narcissistic lady trying to prove psychic phenomena with scientists who all look like porn doctors and talk like sex therapists? Open your Learn-Hole and find out!