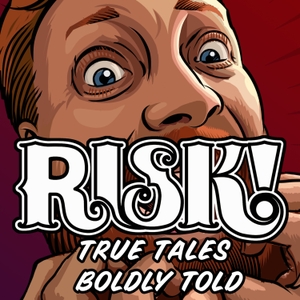 Patreon Picks 2
03.30.2021 - By RISK!
To show what folks are missing out on if they're not Patreon members, we're featuring 5 stories on this episode that were previously part of our Bonus Content at Patreon.com/risk
Support RISK! on Patreon at Patreon.com/RISK
Make a one-time donation to RISK! at PayPal.me/RISKshow
Get tickets to RISK! live shows at RISK-show.com/tour
Get the RISK! book at TheRISKBook.com
Get RISK! merch at RISK-show.com/shop
Take storytelling classes at TheStoryStudio.org
Hire Kevin Allison to make a personalized video at Cameo.com/TheKevinAllison
Hire Kevin Allison as a coach at KevinAllison.com
See omnystudio.com/listener for privacy information.