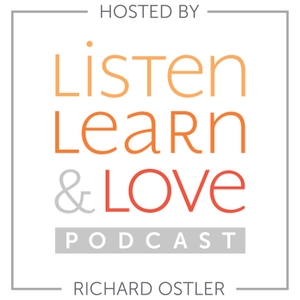 My friends Patrick Mason and David Pulsipher join us to talk about their new book called Proclaim Peace: The Restoration's Answer to an Age of Conflict that is co-published with the Maxwell Institute's Living Faith series and Deseret Book.

Here is a description of the book: Proclaim Peace is an extended meditation on what it means to follow the Prince of Peace in a world of violence. The book seeks not to promote any particular ideology, but rather to invite readers, especially the rising generation, to reflect seriously on the interpersonal, ethical, and social dimensions of Christian discipleship. As such, it represents a spiritual journey by two believing scholars of peace—a journey of scriptural exegesis and hermeneutics that breathe new life into familiar and beloved Restoration texts.

Patrick and David talk about the unique doctrine in our restored Church that helps us lead with peace both within our Church and the world and how this implementing this doctrine is so needed to reduce divisiveness and help build Zion.

You can learn more about Patrick here (https://history.usu.edu/faculty/faculty-directory/patrick-mason) and David Pulsipher here (https://www.byui.edu/devotionals/david-pulsipher)

You can order the book here https://deseretbook.com/p/proclaim-peace-a-restoration-approach-for-times-of-contention-maxwell-institute?variant_id=194870-paperback

Thank you Patrick and David for your work to reduce divisions and bring us together as the same human family.