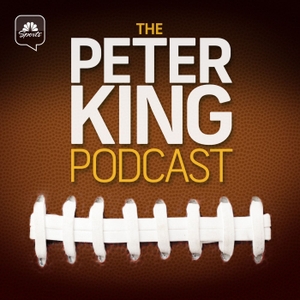 Patriots Safety Devin McCourty, NBC rules analyst Terry McAulay, and Steelers history with Jim Rooney
10.23.2019 - By The Peter King Podcast
(0:15) Peter talks about spending time with Patrick Mahomes & Brett Favre as they watch film together with Andy Reid.
(5:35) Patriots safety Devin McCourty talks about the keys to the historic start for Patriots defense, the blowout win over the Jets on MNF, and the crazy preparation of Bill Belichick.
(18:45) NBC rules analyst Terry McAulay discusses the various officiating & replay controversies from the first half of the season.
(45:55) Jim Rooney, son of Dan Rooney, discusses his new book A Different Way To Win, and shares stories of what it was like growing up in the Rooney family and the Steelers dynasty.