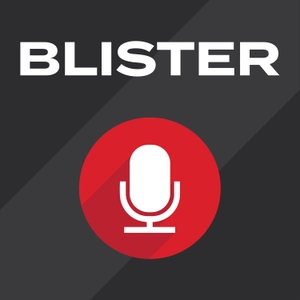 Paul Forward on Hunting, Climate Advocacy, & Conservation
08.31.2020 - By BLISTER Podcast
Blister reviewer, Paul Forward, is a lifelong hunter. Jonathan Ellsworth has been a vegetarian for over 20 years. So how much common ground do they share? We discuss that plus Paul's latest solo hunt; why he only hunts with a bow; what the broader hunting community might learn from skiers & mtn bikers in terms of climate advocacy; and what skiers & mtn bikers could stand to learn from the hunting community about conservation.
TOPICS & TIMES
Paul's background (5:13)Hunting with a bow (7:53)Paul's recent solo hunt (11:37)Animals, Pain, & Death in the Wild (13:55)Going vegetarian in college (20:22)Conservation & Climate Advocacy (29:31)Pebble Mine, Alaska (36:50)Closing thoughts (43:07)
Our Other Podcasts on Food, Diet, & Nutrition Blister Podcast, ep. 131: Food Sovereignty & Indigenous Rights Blister Podcast, ep. 132: Bees, Green Lawns, "Perfect" Apples, & the Reinvention of Farming Blister Podcast, ep. 133: BlackAFinSTEM, Birders, & Bees Blister Podcast, ep. 135: Olympian Dotsie Bausch - Switch4Good & the Dairy Industry Off The Couch, ep. 28: Runner & Chef: Kelly Newlon of "Real Athlete Diets" Off The Couch, ep. 32: Diets & Nutrition w/ Kylee Van Horn Off The Couch, ep. 47: Jenny & Scott Jurek See acast.com/privacy for privacy and opt-out information.