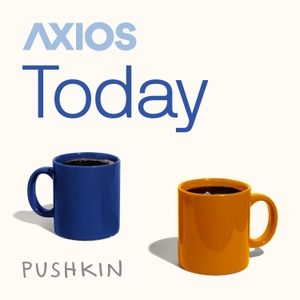 Pediatricians face a new COVID reality
09.15.2021 - By Axios Today
With COVID-19 cases in children surging across the country, doctors are seeing more kids in their offices and in hospitals. Two pediatricians share what they're seeing and what they want parents to know.
Plus, California's recall election and lies about voter fraud.
And, what do you want to know about teenage mental health during the pandemic?
Guests: Pediatrician Bryan Kornreich, Michigan Medicine's Marisa Louie and Axios' Sara Fischer.
Credits: Axios Today is produced in partnership with Pushkin Industries. The team includes Niala Boodhoo, Sara Kehaulani Goo, Dan Bobkoff, Alexandra Botti, Nuria Marquez Martinez, Sabeena Singhani, and Alex Sugiura. Music is composed by Evan Viola. You can reach us at [email protected] You can text questions, comments and story ideas to Niala as a text or voice memo to 202-918-4893.
Learn more about your ad choices. Visit megaphone.fm/adchoices