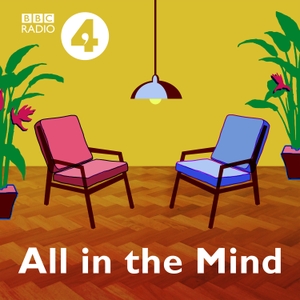 Pen or keyboard - what's best for notetaking; All in the Mind Awards; USA racist killings and mental health of black Americans
05.04.2021 - By All in the Mind
The pen is mightier than the laptop when it comes to notetaking. Or so we used to think. Daryl O'Connor, Professor of Psychology at the University of Leeds, breaks the news to Claudia Hammond that one of her favourite studies showing writing notes rather than typing them is best, hasn't been replicated. Apparently it's how much you write – on a computer or on paper – that predicts success.
There have been more than 1100 entries for the All in the Mind Awards and in the Professionals category, 30 year old Libby, who has an eating disorder, nominates her GP, Dr Celia Belk. They're now finalists and they tell Claudia about their special doctor-patient relationship.
It's two weeks since the former Minneapolis police officer, a white man, Derek Chauvin was found guilty of murdering George Floyd, who was black. Millions around the world saw the distressing film of his killing but researchers in Utah in the US decided to measure, using big data, how much hearing about racist killings like this, affect the mental health of black Americans.
Dr David Curtis tells Claudia that his team selected 49 high profile cases of either police killing black people, a failure to indict officers accused of such killings, or white supremacist murders. And the results show worsening mental health for black, not white, Americans in weeks where there are two or more of these high profile cases.
And Daryl O'Connor also reports on another American study, this one from the emerging area of research into micro-aggressions – denigrating somebody because of their ethnicity by micro assaults, micro insults and micro invalidations. This research shows exposure to microaggressions is linked to worse PTSD symptoms.
Produced in association with The Open University
Producer: Fiona Hill