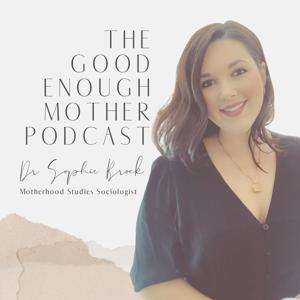 How do the pressures we experience both individually and contextually, shape the relationships we have with our partners, children, and ourselves, and what can we do to deepen our sense of connection?
.
.
.
This episode is with Michaela Thomas, an experienced Clinical Psychologist, Couples Therapist and founder of The Thomas Connection. She is also a speaker and author of The Lasting Connection, about developing compassion for yourself and your partner.
Michaela has a special interest in perfectionism and parental mental health, and in this conversation we explore the interrelated ways that the pressures we experience and place on ourselves effect the relationship we have with our partners (if we're partnered), ourselves, and our children.
Michaela shares what she sees as being the biggest challenges of early parenthood for couples, and explains the differences between sacrifice and compromise, and how these can operate for new parents.
We reflect on the disjuncture between our expectations of parenthood and the lived realities, and the tension between individual and structural responsibility for where we find ourselves, and how we move forward into change.
Michaela shares her 'pause, purpose, play' model to help guide us into self-compassion and challenging the perfectionist pressures that pervade so many of the expectations of partnerships and parenthood.
.
.
.
You can find Michaela on Instagram @the_thomas_connection and Facebook @TheThomasConnection as well as on the podcast Pause Purpose Play with Michaela Thomas. You can purchase her book The Lasting Connection here: www.thethomasconnection.co.uk/thelastingconnection is the link for the book, and my couples and see her couples course here: www.thethomasconnection.co.uk/thecompassionatecouple