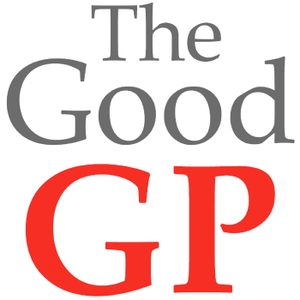 Perinatal Palliative Care - Episode 80
08.13.2020 - By The Good GP
In this special 'extended-length' episode, The Good GP interviews Sonya Criddle on perinatal palliative care. Sonya is the clinical midwife specialist for the Perinatal Loss Service at King Edward Memorial Hospital.
This episode explores what is perinatal palliative care, and explains the three pathways into the model of care and the guiding principles.
This episode also explains how the GP can assist in the families in the decision making process. Sonya also explores the role of GPs and outlines how they can help support families during this difficult time.
A number of support services are also discussed, including:
SANDS: https://www.sands.org.au/
Red Nose: https://rednose.org.au/
Safer baby bundle: https://www.stillbirthcre.org.au/safer-baby-bundle/
Perinatal Palliative Care - Model of care: https://ww2.health.wa.gov.au/~/media/Files/Corporate/general%20documents/Health%20Networks/Womens%20and%20Newborns/Perinatal-Palliative-Care-Model-of-Care.pdf