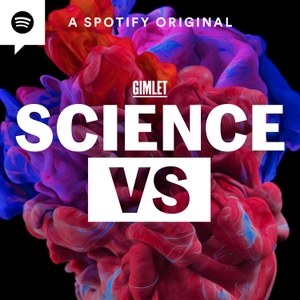 Pet Food: How Fancy Should They Feast?
05.27.2021 - By Science Vs
There are soooo many options for what to feed your dog or cat, from the cheap stuff at the supermarket to fresh food delivered straight to your door. So what's the best option? And just how fancy do we need to get to be good pet parents? We ask Prof. Maja Louise Arendt, Dr. Paul Pion and Prof. Marion Nestle. 
UPDATE 6/1/21: We adjusted the episode to better reflect Paul's opinion about the link between grain-free food, taurine, and heart problems in dogs. 
Get the transcript here: https://bit.ly/3wEyFXM
This is our last episode of the season!! We'll be back in September.
This episode was produced by Rose Rimler with help from Wendy Zukerman and Nick DelRose, as well as Michelle Dang, Taylor White and Meryl Horn. We're edited by Blythe Terrell, with help from Alex Blumberg. Fact checking by Diane Kelly. Mix and sound design by Bumi Hidaka. Music written by Bumi Hidaka, Peter Leonard, Marcus Bagala, Emma Munger and Bobby Lord. A huge thanks to all the researchers we got in touch with for this episode, including Prof. Leslie Lyons, Prof. Greg Aldrich, Prof. George Fahey, Prof. Andrew Knight, Dr. Tony Moore, Dr. Marge Chandler and Professor Gregory Okin. And special thanks to Peter Leonard for voicing our wildcat ad, as well as Michelle Zassinhaus, Christopher and Elise Suter and Oliver Flinck. And to all of our friends and families and pets — Mattie and Fred White and Taylor's cat Yessica, Walter Rimler and Rose's cat Fiona, Jack Weinstein and Hunter, Liwen Hu, the Zukerman family and Joseph Lavelle Wilson.
Learn more about your ad choices. Visit podcastchoices.com/adchoices