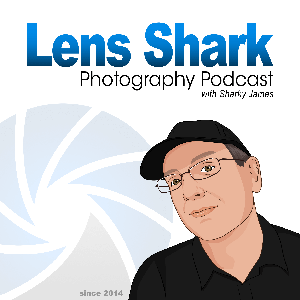 Lens Shark Photography Podcast
By Sharky James
What's Lens Shark Photography Podcast about?
The PetaPixel Podcast is a twice-weekly podcast about the wonderful world of photography. It's a fusion of news, opinions, humor, and real-world experience, bundled into a show that you can listen to on your way to work.
Subscribe today to stay up to date with what's going on in the photo industry from one of the-most-listened-to photography podcasts.
Join thousands of photographers from around the world who enjoy host Sharky James' twice-weekly photo podcast where you'll have fun, improve your photography and solve those pesky problems you've been having. Leave voicemails, send in your questions and get answers!