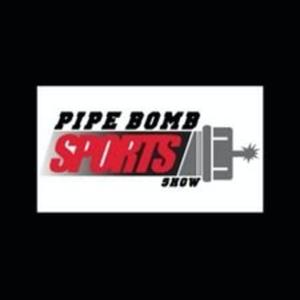 PipeBomb Sports Show
By Pipebomb Sports Show
What's PipeBomb Sports Show about?
"PipeBomb Sports Show" is a live stream sports show from NYC. Sure there is ESPN, NHL Network, NFL Network and other networks, but unlike those shows PipeBomb Sports Show is not affiliated with any professional sports network and so that leaves us the freedom to drop a PipeBomb any way that we choose. Our previous achievmants are: 2014 Kentucky Derby and Preakness, NBA Champion, MLB: Bumgarner Mvp, 86% College and NFl picks ATS , and the Notorious 6-0 NFL run Afc/Nfc championship and SuperBowl (we are on fire).We take our talents to College Sports as well. The panel of 5 EAT, SLEEP, AND BREATHE SPORTS!.
Our Favorite teams include Giants,Cowboys,Buccaneers,Duke,Hurricanes, NY Rangers, JETS, Devils, Chelsea,Knicks.We cover all topics and sport news. How can we forget WWE? WWE will be getting plenty of love on this show because it is Sports Entertainment and so are we!. We are here to give you OUR voice and Our Insight . We won't feel bad when we take your Bookies money as well.