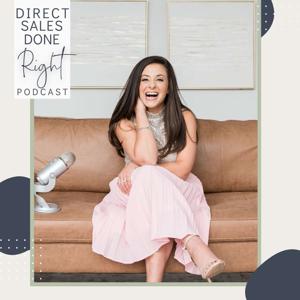 Episode 157: Planning Your Day For Where You WANT to Take Your Business
03.17.2022 - By Make Chic Happen
Katy and Melanie tackle the question- "When I'm strapped for time, what are the most important things for me to get to in my business daily?"
If you're unsure of the action steps you need to take every single day to grow your business, you're going to want to stream this episode!
They'll also discuss getting connected to your "WHY" , and how they managed to work on their business while being a full time teacher and a stay at home mom. You'll hear the behind the scenes about productivity and planning your day for success!
For more on the "Direct Sales Done Right Mentorship", visit: https://services.chicinfluencer.com/direct-sales-mentorship
For $30 off (through March 28th), use the code: PODCAST30DSDR
Two Hour Workday Checklist: https://chicinfluencer.com/the-proven-2-hour-workday/