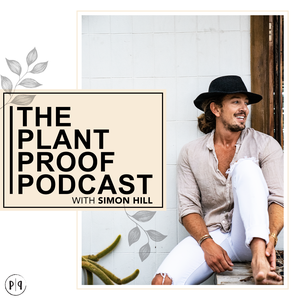 In Episode 85 I sat down with plant based athlete Catriona Bisset, Australian track athlete who currently holds the national record for the 800m event. If you haven't heard of Catriona chances are you will very soon - seemingly coming out of nowhere she is destined to represent Australia at the 2020 Tokyo olympics.

Specifically we cover:
• Catriona's days as a young track athlete and the pressures she felt
• Her struggles with anxiety, depression and disordered eating
• Adopting a plant based diet and her purpose for doing so
• The ins and outs of her diet and how she has worked through specific aspects to improve her well-being and performance
• Setting the Australian national record for the 800m event
• Being an olympic hopeful and voice for positive change
• and much more
RESOURCES/REFERENCES:
The ideology behind our diets. The Green Pill by Ezra Klein
Toward Rational, Authentic Food Choices - Melanie Joy Tedx Talk
LIFELINE Australia - Suicide Prevention. Call 13 11 14 to speak to a trained Volunteer. Visit the LIFELINE website here for more information. Remember it's not weak to speak.
Hope you enjoy the episode friends. If you do get time & are an Apple phone user - you can leave a review here
Simon Hill
Creator of Plantproof.com - your FREE resource for plant based nutrition information
If you want to receive FREE nutritional information to your inbox subscribe to the Plant Proof Newsletter
Book coming out 2020 published with Penguin that I cannot wait to share with you (all proceeds being donated to charity)