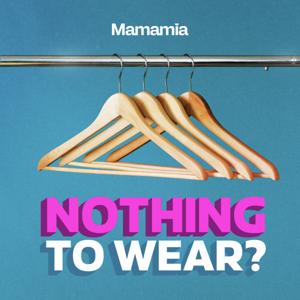 We're half way through 2022 and it's time to look back and all the weird and wonderful fashion moments so far. But we're not the only ones in on the fun - today Deni and Tam are joined by comedian and co-host of Nova's Kate, Tim and Joel Drive Show, Joel Creasey!
Plus, Joel's taste in fashion is more than what meets the eye and so it's only fitting we ask him about the real stories behind his outfits.
Stay tuned for boujie, budget and sustainable, featuring Deni's recommendations of robes to keep you warm all winter.
THE END BITS
Subscribe to Mamamia
RECOMMENDATIONS:
BOUJIE
Deni: Cachia Leopard Robe
Tam: LeScarf at Matches.com
BUDGET
Deni: Best & Less Hooded Dressing Gown
Tam: Adidas Originals Long Track Jacket 
SUSTAINABLE
Deni: Bed Threads French Flax Linen Robe
Tam: Boody underwear 
FOLLOW US
Check out everything we talked about today on the Mamamia Style Instagram
We have a Facebook group! Check out What Are You Wearing
GET IN TOUCH:
Feedback? We're listening! Call the pod phone on 02 8999 9386 or email us at [email protected]
CREDITS:
Hosts: Tamara Davis and Deni Todorovic 
Producer: Rose Kerr
Audio Producer: Leah Porges
Mamamia acknowledges the Traditional Owners of the Land we have recorded this podcast on, the Gadigal people of the Eora Nation. We pay our respects to their Elders past and present, and extend that respect to all Aboriginal and Torres Strait Islander cultures.
Just by reading our articles or listening to our podcasts, you're helping to fund girls in schools in some of the most disadvantaged countries in the world - through our partnership with Room to Read. We're currently funding 300 girls in school every day and our aim is to get to 1,000. Find out more about Mamamia at mamamia.com.au Become a Mamamia subscriber: https://www.mamamia.com.au/subscribe See omnystudio.com/listener for privacy information.