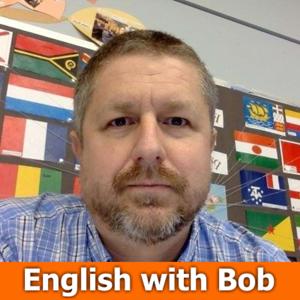 In this English lesson you'll have a chance to ask me a question about the English language and I will try my best to answer it as clearly as possible!
I have been doing these English sessions every week for over two years now, and they have been a great opportunity for English learners to ask me, a native English speaker, questions about the English language. I'm happy to answer questions you might have about English words and vocabulary, phrases, pronunciation, and usage.
As you probably already know, the English language can be a bit challenging to learn at times. I promise that I will try to help!
I hope you enjoy this English lesson!
This English lesson is from October 2 2021.
Note: This is the audio portion of a Youtube English lesson which you can watch right here: https://www.youtube.com/watch?v=VsLyYi5n6nc or find by searching Youtube for, "Bob the Canadian October 2 2021" Support the show (https://www.patreon.com/bobthecanadian)