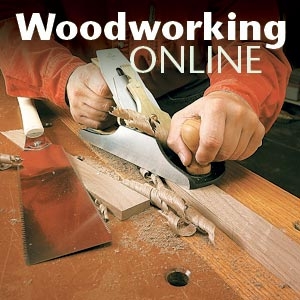 Great looking projects don't just happen — they're made. It takes a lot of time and effort to come up with the best looking lumber to create a project that really stands out.
Dennis starts the seminar by discussing the differences between "hardwood" lumber and the stuff you'll find on the racks at the lumber yard. Then he talks about board footage, grades, surfacing, moisture content, and finally, how to choose the best parts from a board for a particular project.
During the seminar, Dennis keeps reaching for a tape measure. The one he used is available at the Woodsmith Podcast Store, along with a few other items he uses to make selecting lumber easier.