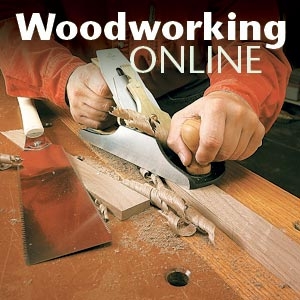 Whether you're setting up shop for the first time or looking for more space in an existing shop, you'll get some valuable tips from this seminar. Jim Downing doesn't just show you how to arrange your tools. That's going to be different for every person and every space. He also explains the strategies for getting the most efficient use of whatever space you have. Learn about things like maintaining zones for handling materials, leaving room for assembly work and how to double up equipment to save space.
Toward the end of the seminar, Jim uses some resources on the Workbench magazine web site, including an interactive shop planner. Using this, you can set up a space the same size as your shop, then move tools around to customize your shop's layout. You can also watch a video of Workbench's space-saving shop and download the accompanying article.
The guide for this seminar is now available for download. It's a 10-page pdf and the cost to you is $2.95. You can download it by clicking here.