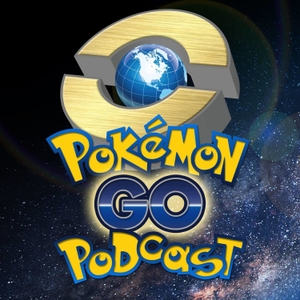 The title is brought to you by currans2311
Welcome to Pokémon GO Podcast! Charles and Joe are back again for another fantastic episode! Charles is super excited for a new flower crown Eeveelution - Sylveon. We have quite a few new Pokémon being added to the game. We apologize to listeners that hate Pokémon GO spoilers from data mines, but they will continue to be regular talking points on the podcast. Have you seen a decreased number of items from gifts lately? It seems a lot of people wish gifts provided more items especially pinaps and pokéballs. All of that incredible content, and of course YOUR feedback and comments!
Thanks to our awesome Patrons we will keep producing and improving the Pokémon GO Podcast. With your help everyone "catch 'em all," and you can start by going to patreon.com/pokemongopodcast and growing your community! We thank you all, for your support, and we hope you can help us serve you better as the show continues to grow and evolve.
Thanks to ALL of our awesome listeners, especially our Patrons.  Due to their generous Patronage, we will continue building this great community!
[Discussion] What is your opinion about data mining spoiler features of the game?
Xerneas sausage?!? (Lower right corner)
Sure we've had first Infographic, but what about second? (Name that movie's quote!)
May Limited Research featuring Marill is coming soon! - Pokémon GO
Gen 6 Evolution Updates pushed!
Mega Altaria assets and stats pushed, plus some Gen 6 fixes!
You don't have to use an incense to evolve Spritzee, a Meltan box does the same job
Reminder: You can turn off Photos access, but leave Camera permissions on. Smeargle encounters without all the deleting afterwards.
Decreased pinaps from gifts during event?????
Under The Lights: Pangoro (A PvP Analysis)
Follow Pokémon GO Podcast on Facebook, Twitter, Twitch, Reddit, YouTube, and PokémonGoPodcast.com
Hosts: Charles McFall and Joseph Ard
---
Send in a voice message: https://anchor.fm/pokemongopodcast/message
Support this podcast: https://anchor.fm/pokemongopodcast/support