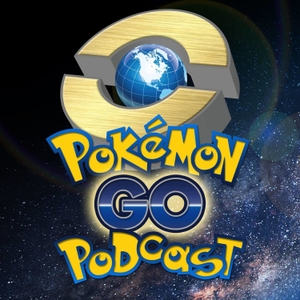 Pokémon GO Podcast Ep 239 – "It's Manectric, Boogie Woogie, Woogie"
03.13.2021 - By Pokemon Go Podcast
The title is brought to you by Joseph_Ard
Welcome to Pokémon GO Podcast! Charles and Joe here with another amazing episode! We have a great discussion about QOL improvements Niantic could make for raids especially raid lobbies. The current "Searching for Legends" event requires you to take snapshots of specific legendary Pokémon that are currently unobtainable which we feel needlessly punishes more casual players. Niantic is rolling out a new referrals program, but will the rewards be worth it? An electric-themed event is coming next week which will introduce Tynamo. Mega Manectric, and Therian Forme Thundurus to the game. All of that incredible content, and of course YOUR feedback and comments!
Thanks to our awesome Patrons we will keep producing and improving the Pokémon GO Podcast. With your help everyone "catch 'em all," and you can start by going to patreon.com/pokemongopodcast and growing your community! We thank you all, for your support, and we hope you can help us serve you better as the show continues to grow and evolve.
Thanks to ALL of our awesome listeners, especially our Patrons.  Due to their generous Patronage, we will continue building this great community!
[Discussion] How can Niantic improve their push notifications?
[Tip] You can use Mystery Box to complete both quests(Use an inscense and catch 45 steel type) in last part of Nosepass Timed Research.
Searching For Legends Field Research Infographic (LeekDuck)
Incense Day event featuring Beldum and other Psychic- and Steel-type Pokémon - Pokémon GO
Evidence of a wild shiny Pokémon changing into a different shiny Pokémon after spawns change due to events starting/ending
A look into the recent change of value provided by the Community Day Ticket
Events are getting shorter and shorter
PokeMiners' In-Depth APK Teardown of 0.203.0
Follow Pokémon GO Podcast on Facebook, Twitter, Twitch, Reddit, YouTube, and PokémonGoPodcast.com
Hosts: Charles McFall and Joseph Ard
---
Send in a voice message: https://anchor.fm/pokemongopodcast/message
Support this podcast: https://anchor.fm/pokemongopodcast/support