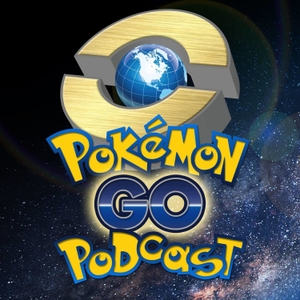 Pokémon GO Podcast Ep 244 – "10,080 Minutes Till The Next Episode"
04.17.2021 - By Pokemon Go Podcast
The title is brought to you by Dooley
Welcome to Pokémon GO Podcast! Charles and Joe are back for another episode full of humor and entertainment. Niantic has made it a mission to constantly have at least one event active at all times; I'm not sure I know when the last time I saw "normal" spawns. Some things to look forward to are cleaning up the garbage Pokémon during Sustainability Week and celebrating the new Pokémon Snap game with a collab event. What events will come next? All of that incredible content, and of course YOUR feedback and comments!
Thanks to our awesome Patrons we will keep producing and improving the Pokémon GO Podcast. With your help everyone "catch 'em all," and you can start by going to patreon.com/pokemongopodcast and growing your community! We thank you all, for your support, and we hope you can help us serve you better as the show continues to grow and evolve.
Thanks to ALL of our awesome listeners, especially our Patrons.  Due to their generous Patronage, we will continue building this great community!
[Discussion] What are your thoughts on Pokémon / accounts being sold on eBay?
YASSSS CHARLES YAASSS
Rivals Week Event Overview (Via LeekDuck)
Meow
April Friendship Day Event Overview (Via The Silph Road)
Catch Pokémon with your friends during Friendship Day! - Pokémon GO
In partnership with the Niantic Sustainability Campaign, clean up to unlock in-game bonuses! - Pokémon GO
Sustainability Week (LegendsLima)
Pokémon GO celebrates the release of New Pokémon Snap with a special event! - Pokémon GO
Known Issues Update: When using a Lucky Egg, Trainers do not receive doubled experience as their Friendship levels increase.
Follow Pokémon GO Podcast on Facebook, Twitter, Twitch, Reddit, YouTube, and PokémonGoPodcast.com
Hosts: Charles McFall and Joseph Ard
---
Send in a voice message: https://anchor.fm/pokemongopodcast/message
Support this podcast: https://anchor.fm/pokemongopodcast/support